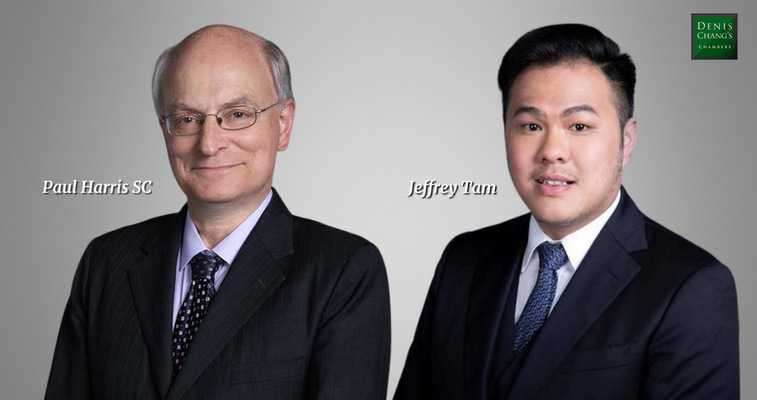 NATIONAL SECURITY LAW – Court of First Instance rejects appeal against bail granted to former legislator charged with subversion
On 11 March 2021, the Honourable Madam Justice Toh upheld the bail granted to a former Legislative Councillor, who is among 47 persons charged with conspiracy to commit subversion under Article 22 of the National Security Law. She was represented by Paul Harris SC, leading Jeffrey Tam.
On 4 March 2021, Chief Magistrate Victor So granted bail to 15 of the 47 Defendants for having sufficient grounds to believe that they would not continue to endanger national security if they were released on bail.
The Secretary for Justice immediately applied for a review, but later withdrew the application in relation to four of the 15 Defendants. The 11 remaining Defendants, including the Respondent, were remanded in custody pending the outcome of the review.
All of the 47 Defendants are charged with conspiracy to commit subversion in connection with an unofficial primary election held in June 2020 to select opposition candidates for the 2020 Legislative Council elections, which were then postponed.
The bail conditions imposed by the Chief Magistrate included refraining from engaging in acts or making speeches that might reasonably be regarded as constituting an offence under the National Security Law or existing local laws safeguarding national security, contacting foreign government officials and legislators, and participating in any level of governmental and non-governmental elections (except as a voter).
The ruling has been widely covered in the press, including:
• (English) SCMP, RTHK;
• (Chinese) Apple Daily, Ming Pao.
Representation:
Paul Harris SC, leading Jeffrey Tam and Wong Ying Kei, instructed by Ho Tse Wai & Partners, acted for the Respondent in HCCP 113/2021.
---
Paul Harris SC


Paul Harris S.C. is a public law and human rights specialist who also has considerable experience of other areas of civil litigation. He practises in Hong Kong, where he is one of the Territory's leading public law silks, and in London, where he is a member of Doughty Street Chambers. Paul is elected as Chairman of the Hong Kong Bar Association for the year 2021.

Paul is most well known for a series of successful human rights cases but has wide experience of other areas of Hong Kong law, including land, commercial disputes, employment, personal injury, injunctions  including Mareva and Anton Piller orders), and contested probate actions. He has handled a number of cases involving difficult issues of conflict of laws.

Jeffrey Tam

Since being called in 2009, Jeffrey has established a solid practice in public law, having been involved in a number of landmark judicial review cases. Recently, Jeffrey (with Abigail Liu) successfully resisted an election petition in Tung Kin Lei v Ng Ting Lam Kundama & Others HCAL 245/2020; [2021] HKCFI 514, where the Court interpreted section 51 of the District Councils Ordinance (Cap. 547) for the first time.

Jeffrey is also experienced in a broad range of civil work with an emphasis on land, probate, company and commercial law. He regularly represents both landlords and squatters in adverse possession cases. In terms of commercial cases, Jeffrey is frequently involved in shareholders' disputes as well as securities and finance cases.