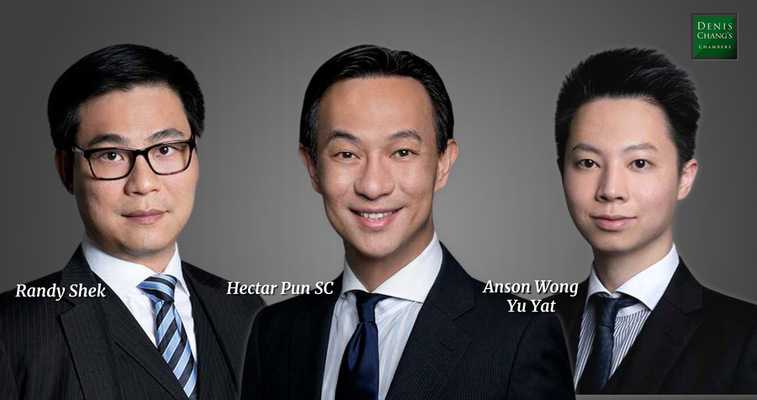 CRIMINAL LAW – District Court acquits six people in second riot trial concerning demonstrations on 31 August 2019
On 28 December 2020, His Honour Judge Yiu acquitted the 2nd to 7th Defendants and convicted the 1st Defendant of riot in HKSAR v Chan Cho-ho and Others, DCCC 9/2020. Hectar Pun SC, leading Anson Wong Yu Yat, acted for the 1st and 4th Defendants, and Randy Shek acted for the 2nd Defendant. This was the second series of acquittals secured by DCC Members in relation to the protests which occurred on 31 August 2019.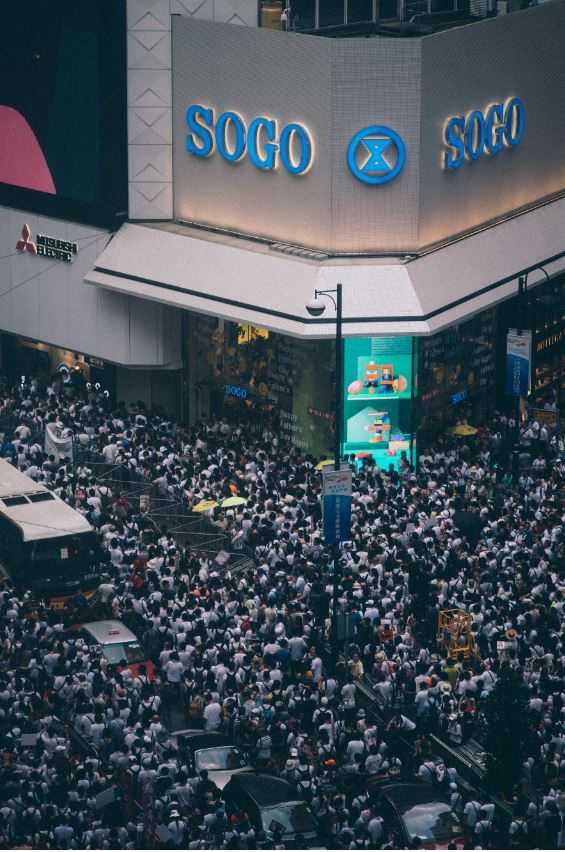 The prosecution's case was that a riot involving about 300 people took place near No. 1 Great George Street, Causeway Bay in the evening of 31 August 2019. All seven Defendants were arrested in the vicinity of the location of the riot and jointly charged with one count of riot. The 1st Defendant also faced one charge of possession of apparatus for radiocommunications without a licence. 
Based on the evidence of the prosecution witnesses and video footages, the Judge held that even though a riot had occurred, the riot charges against the 2nd to 7th Defendants could not be established beyond reasonable doubt.
The 2nd Defendant wore a black outfit similar to those of many others who participated in the riot, and was arrested at a time and location close to the riot. However, the evidence showed that he ran towards the direction of the police at one point. In the absence of further evidence, the Judge held that the prosecution failed to establish the charges to the required standard of proof.
As for the 4th Defendant, although her outfit and gear shared similarity with some of the rioters', the Judge ruled that it was difficult to be sure that she did participate in the riot.
The case received wide coverage in the local press, including SCMP, The Standard, Apple Daily, and Ming Pao.
This was the second riot trial which arose from the demonstrations that occurred on 31 August 2019. In the first trial (HKSAR v Yu Tak-wing & Others, DCCC 12/2020), acquittals were secured by Hectar Pun SC for social worker Jackie Chen Hung-Sau, and by Randy Shek for Gung Tsz-Shun Jason, who was also cleared of a charge of possessing offensive weapons in a public place.
For further details, see:
• Press Summary issued by the Judiciary
• Reasons for Verdict (in Chinese)
Representation:
Hectar Pun SC (leading Anson Wong Yu Yat, Douglas Kwok and Ferrida Chan) acted for the 1st Defendant and (leading Anson Wong Yu Yat and Ferrida Chan) for the 4th Defendant.
Randy Shek (appearing with Hayley Wong) acted for the 2nd Defendant.
---
Hectar Pun SC





Hectar

was called to the Bar in 1995 and appointed Senior Counsel in 2015. His practice spans many areas including constitutional and administrative law, human rights law, immigration law, criminal law, land law, company law and commercial law. He appears regularly on behalf of applicants in major judicial review proceedings.

Recently, Hectar acted for the successful applicant in Chan Kung Shun and Others v. Commissioner of Police (19/11/2020, HCAL 2703/2019) [2020] HKCFI 2882, where the High Court ruled that the failure of police officers to display unique identification and the lack of an independent police complaints mechanism violate the Hong Kong Bill of Rights.

Randy Shek


Randy is a highly experienced criminal advocate who is recognised for his long track record in handling public order offences and offences involving a civil liberties dimension.  He is also experienced in a wide variety of other criminal matters including, but not limited to, drug offences, sexual offences, white-collar crime, and serious crimes including murder at all court levels. In addition to being recognised for his defence work, he is regularly instructed by the Department of Justice in criminal matters.

Anson Wong Yu Yat


Anson has developed a broad civil practice with an emphasis on public law (such as Leung Kwok Hung v Secretary for Justice [2020] HKCFA 42 (CFA); [2020] 2 HKLRD 771 (CA); [2020] 1 HKLRD 1 (CFI), which challenged the constitutionality of the Emergency Regulations Ordinance and the "anti-mask" law), intellectual property litigations and competition law matters.

Recently, Anson acted as junior counsel in two applications before the Appeal Committee and successfully obtained leave to appeal to the Court of Final Appeal on both occasions: FAMV 152/2020 (heard on 12 November 2020, on insolvency matters) and FAMV 151/2020 (heard on 14 December 2020, on land law and equity
---
Disclaimer: This article does not constitute legal advice and seeks to set out the general principles of the law. Detailed advice should therefore be sought from a legal professional relating to the individual merits and facts of a particular case. The photograph which appears in this article is included for decorative purposes only and should not be taken as a visual record of any matter or person to which the case is related.