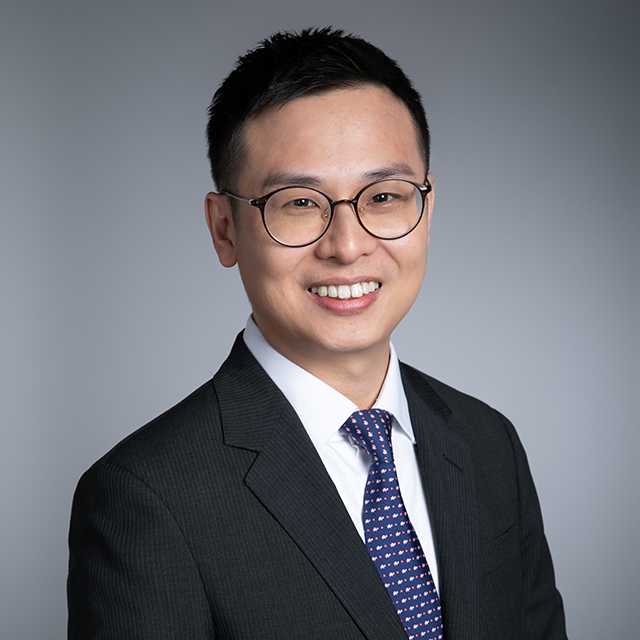 Call : 2008 (HK)
---
Set : Main
---
Practice Areas
---
Administrative and Public Law
Chancery
Commercial Law
Company and Insolvency
Employment
Intellectual Property
Land and Property Law
Mediation
Probate and Administration
Regulatory and Disciplinary
Tort and Personal Injuries
---
"Earl is a good advocate with an easy manner."
Legal 500 Asia-Pacific 2023, Administrative and Public Law — Leading Juniors, Tier 1
"He is highly capable and sophisticated in advising on both the legal and practical aspects of different stages of commercial litigation."
Legal 500 Asia-Pacific 2023, Commercial Disputes — Leading Juniors, Tier 1
"He is a proactive and quick-thinking advocate. He adapts himself well to understanding and answering concerns from the bench."
Legal 500 Asia-Pacific 2023, Labour and Employment — Leading Juniors
"Earl has an excellent legal mind. He is extremely generous with his time, measured, and hardworking."
Legal 500 Asia-Pacific 2022, Administrative and Public Law — Leading Juniors
"An effective advocate with solid legal knowledge."
Legal 500 Asia-Pacific 2022, Commercial Disputes — Leading Juniors, Tier 1
"A highly professional and client-centric counsel."
Legal 500 Asia-Pacific 2022, Intellectual Property — Leading Juniors, Tier 1
"He is very responsive, and a good problem-solver when addressing clients' needs."
Legal 500 Asia-Pacific 2022, Labour and Employment — Leading Juniors
Earl Deng read Law at the University of Cambridge, Fitzwilliam College on a Prince Philip Scholarship Bursary and was called to the Hong Kong Bar in 2008, joining Chambers in the same year.
Earl has an active civil law practice involving advisory and advocacy work in complex commercial, contractual, chancery, and intellectual property disputes and is known as a specialist advocate for public and administrative law matters and sexual minority rights.
Earl has regularly appeared in all levels of the superior courts in Hong Kong.  A selection of his recent cases involve Silver Universe Ltd v China Times Securities Limited [2019] HKCFI 153, 834 injunctive and tracing measures to unwind alleged fraudulent share non-recourse loan arrangements; award of aggravated damages for defamatory remarks by an incorporated owner Tam Heung Man v Incorporated Owners of Lung Poon Yuen [2019] HKDC 822; and Navarro Luigi Recasa v The Commissioner of Correctional Services [2018] 4 HKLRD 38 where a pre-operative transgender prisoner challenged her allocation to a male prison wing and being subject to strip-searches by male prison offers.
Earl is also a regular contributor to a large volume of practitioner publications, and has authored original chapters and volumes, including Chitty on Contracts (Hong Kong Specific Edn.), Employment Law and Practice in Hong Kong, Discrimination Law in Hong Kong, and various volumes of Halsbury Laws of Hong Kong.
---
• Fellow, Singapore Institute of Arbitrators (SIArb) (2023)
• Barrister (Hong Kong) (2008)
• CEDR Accredited Mediator
---
King George V School (1993 – 2000)
MA (Cantab), BA (Cantab), Fitzwilliam College, University of Cambridge (2002-2005)
PCLL, University of Hong Kong University (2006)
---
Prince Philip Scholarship (Bursary) (2002)
King George V School Highest A Level Attainment Award (2000)
---
• Committee Member, Committee on Civic Education, Hong Kong Bar Association (2009 – 2018)
• Committee Member, Committee on Constitutional Affairs & Human Rights , Hong Kong Bar Association (2010 – 2016)
---
Annotated Ordinance Series, Societies Ordinance, Cap. 151 (Author, 2019 publication)
Chitty on Contracts, Hong Kong Specific Contracts, 1st– 6th Edn, Government Contracts chapter (Author)
Employment Law and Practice in Hong Kong, 1st – 2nd Edn, Government Employment Contracts chapter (Author)
Discrimination Law in Hong Kong, 1st Edn, Vicarious Liability chapter (Co-author)
Basic Law Annotations, 2nd Edn. (Contributor)
Halsbury Laws of Hong Kong, 2nd Edn. Guarantee and Indemnity, Society & Welfare and Services (Contributor)
---
Commercial
China Shandong Hi-Speed Financial Group Limited (中國山東高速金融集團有限公司) v China Hover Dragon Group (中國翔龍集團有限公司) (HCA 1780/2018)
Breach of M&A agreement of a HKEX ListCO with counterclaim of over HK$1.4 billion
Silver Universe Ltd v China Times Securities Limited (HCA 1824/2018)
Non-recourse loan agreement fraud against PRC investors and defendants held to have breached discovery obligations in aid of proprietary injunctions
Pacific Harbour Advisors Pte Ltd. v Winson Federal Ltd & Ors (HCA 1257/2013)
Guarantee discharged against one co-surety, had the effect of discharging other co-surety
Moores Rowland (A firm) & Anor v Grant Thornton (A Firm) & Ors (HCA 1126/2010)
Minority partners not entitled to set aside consent order entered into by majority partners for the purpose of settlement which in effect compromised the minority partnership's claim
Sim Kon Fah v JBPB and Co (A Firm) & Ors [2011] 4 HKLRD 45
Breach of confidence, right to privacy and breach of legal professional privilege and litigation privilege and misuse of private information actionable at common law. Issue arising out of a partnership dispute in the Grant Thornton operations in Hong Kong
Chancery & Trusts
Lau Sau Man v Lau Yu Foon & Ors (HCA 3398/2016)
Constructive trusts arising from fraud, dishonest assistance and conveyance of property without consideration and abuse of power of attorney
Arorangi Timerland Ltd & Ors v Minister of the Cook Islands National Superannuation Fund [2016] UKPC 32
Statutory forfeiture of employer contributions for withdrawals prompted by change of migrant status from a statutory superannuation scheme held to be discriminatory against foreign migrant workers, as the beneficial interest in such contributions were vested upon being made
Ling Wing Fai Billy & Ors v Ling Shui Fai & Anor (2012) 15 HKCFAR 344
Common intention constructive trusts held not breach statutory provision prohibiting alienation of subsidized government housing as the nature of such trusts were not precluded by public policy
Public & Administrative Law and Discrimination Law
Chan Ka Lam v The Country and Marine Parks Authority (CACV 150/2017)
Authority has a positive obligation to consult the Country and Marine Parks Board for policies and programmes in respect of country parks
Lubiano Nany Almorin v Director of Immigration (HCAL 210/2016)
Director of Immigration entitled to impose as a condition of stay, domestic helpers to live-in their employers home and requirement did not create an unacceptable risk to a breach of fundamental rights against forced labour
Waliyah v Yip Hoi Sun Terence & Anor [2017] 1 HKLRD 1082
Employer breached the implied term mutual trust and confidence in an employment contract, and discriminated against employee by requiring pregnancy testing to be performed
Chung Sze Yuen v The Law Society of Hong Kong [2016] 5 HKLRD 466
Decision of Law Society to impose conditions against the practicing certificates of solicitors in the firm intervened was ultra vires of regulations and conditions imposed were held to be disproportionate in any event
Singh Arjun By His Next Friend Singh Anita Guruprit v The Secretary Of Justice On Behalf Of The Commissioner Of Police And Another [2014] 2 HKLRD 678
Police did not discriminate against the plaintiff on the grounds of race and the provision of policing services does not fall within s.27 of the Race Discrimination Ordinance
W v Registrar for Marriages (2013) 16 HKCFAR 112
Post-operative transgender entitled to marry as their identified gender rather than biological sex at birth
Intellectual Property, Media and Defamation
Tam Heung Man v Incorporated Owners of Lung Poon Yuen (DCCJ 4380/2014)
Statements made by IO were defamatory of District Councilor and malicious and therefore not subject to the defence of qualified privilege
Wealthy Gate Architects & Associates Limited v Factwire News Agency Limited (HCA 617/2018)
An online news agency asserts journalistic and qualified privilege in a report concerning alleged bid-tendering anomalies
Yeung Chi Leung Raymond v Ho Chun Hung (DCCJ 4069/2017 – ongoing)
Whether statements qualified by Emoji icons are to be construed as a joke or were defamatory in nature
Sebastian Laffargue v Marco Skates Limited & Anor (HCA 3342/2016)
Celebrity endorser asserted beneficial ownership of trademark of "Seba-Skates", against manufacturer who developed and marketed brand with endorsement license
Endozo Maylin Palomar v Lee Chi Ming [2014] 4 HKLRD 470
Compromise of a claim in Labour Tribunal for breach of implied trust and confidence due to falsely accusing an employee of a crime and planting evidence, did not the plaintiff from commencing proceedings for the tort of malicious prosecution in the High Court