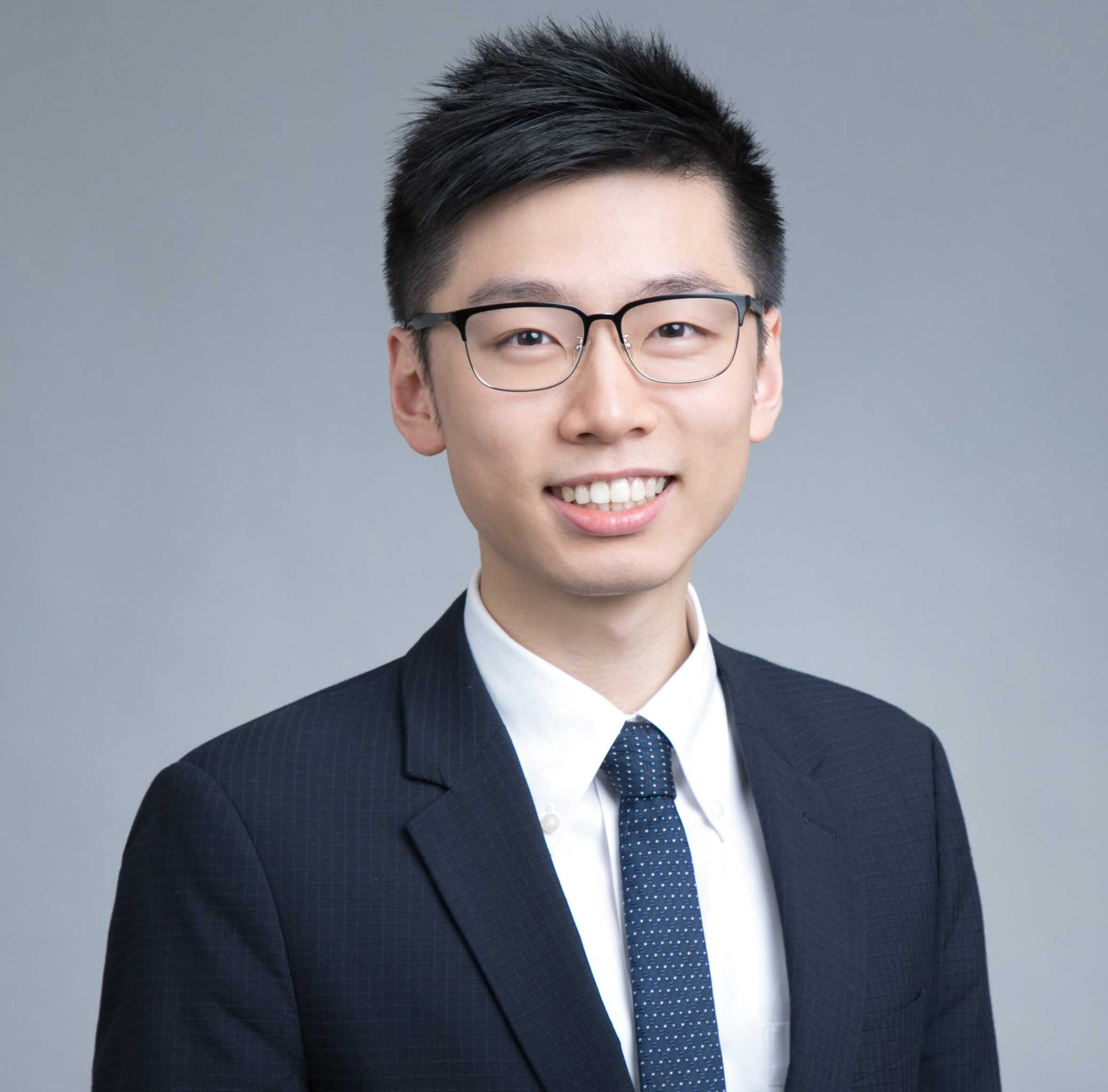 Call : 2019 (HK)
---
Set : Main
---
Practice Areas
---
Administrative and Public Law
Chancery
Commercial Law
Company and Insolvency
Criminal Law
Defamation
Land and Property Law
Probate and Administration
Public International Law
Regulatory and Disciplinary
Tort and Personal Injuries
---
Jason joined Chambers in 2019 upon completion of pupillage with Mr Philip Dykes SC, Mr Richard Yip, Mr Randy Shek, and Mr Robin Egerton. As a Charles Ching Scholar, he received advanced advocacy training in Stellenbosch, South Africa.
Jason was a seasoned mooter. During his studies, he represented the University of Hong Kong in the Philip C Jessup International Law Moot Court Competition (2018), where his team won the Hong Kong Champion and he was ranked the top 100 oralists internationally, and in the Red Cross International Humanitarian Law Moot (2017), where his team captured the international 1st runner up.
Jason accepts instructions in all areas of Chambers' work. He has appeared (either in his own right or as a led junior) in all levels of court from the Magistrates' Courts to the Court of Final Appeal. He can provide written submissions and conduct hearings in both Chinese and English.
---
PCLL, University of Hong Kong (2018)
LLB, University of Hong Kong (2017)
---
Charles Ching Memorial Scholarship (2019)
Hong Kong Champion and Best Memorials, International Top 100 Oralists, Philip C. Jessup International Law Moot Court Competition (2018)
International 1st Runner Up, Red Cross International Humanitarian Law Moot (2017)
Champion and Best Written Submissions, Inter-University Basic Law Moot (2016)
Champion and Best Oralist, Haldanes Criminal Law Mooting Competition (2015)
Champion and Best Oralist, Joint-University Mooting Competition (2015)
Dean's Honours List (2015)
Rosita King Ho Scholarship (2015)
HKU Foundation Scholarship for Outstanding Students (2013)
Sir Edward Youde Memorial Prize (2013)
---
Part-time Lecturer (Non-Clinical), Department of Law, University of Hong Kong
---
Jason Ko, "Criminal Liabilities of First Aiders in Situations of Violence: A Hong Kong Perspective" (Oxford Human Rights Hub Blog, 18 October 2022)
Margaret Ng, Jason Ko and Kin Lau, "Is Hong Kong's Riot Law 'Respectable'?" (2020) 50(3) Hong Kong Law Journal 935-960
Jason Ko and Martin Lau, "Free Speech in Non-Public Spaces: Recent Developments in Hong Kong" (Oxford Human Rights Hub Blog, 8 November 2017)
---
Commercial Law
Koo Ming Kown v The Baptist Convention of Hong Kong operating as Pui Ching Primary School and Pui Ching Academy [2022] HKCFI 3577 (led by Abraham Chan SC, with Richard Yip) – acted for the 1st Defendant in successfully resisting a "slip rule" application under O20 r11 with indemnity costs awarded
Lai Chik Kun Michael v The Baptist Convention of Hong Kong [2022] HKCFI 728 (led by Abraham Chan SC, with John Leung) – acted for the Defendant in an application to strike out and in resisting an application for leave to amend pleadings, in the context of charitable trust and declaratory reliefs
HCA 1619/2014 Koo Ming Kown v Young Kwok Hung Clement (led by Abraham Chan SC, with Richard Yip) – trial of claims in passing off and unlawful means conspiracy, declaratory and injunctive relief (settled on Day 5 of 15)
Wong Chak Wing v Camelo Investment Limited [2021] HKCFI 3710 (with Astina Au) – acted for the successful 7th Defendant in an 8-day High Court trial concerning non-contractual agency and fiduciary duties
Kyocera Corp v W Haking Enterprises Ltd [2021] 2 HKC 1 (CA); [2020] 1 HKLRD 121 (CFI) (both with Richard Yip) – acted for the successful Plaintiff in a sale of goods dispute concerning the identity of contracting parties; and in resisting the appeal concerning the role of pleadings and the availability of limitation defence
HCA 1475/2020 Avion Jet Limited v Yang Fan (with Richard Yip) – successful application for Mareva injunction in a claim of conspiracy to injure by unlawful means and unjust enrichment
HCA 175/2021 Aabitta Company Limited v Pure Living Inc Limited (sole advocate) – acted for the successful Defendant in an application to set aside default judgment
HCA 913/2020 Sun Shine Investment Holdings Limited v Pure Living Inc Limited (sole advocate) – acted for the successful Defendant in resisting an application for summary judgment
HCA 2009/2018 Ever Team Asia Investment Limited v Hing Man Mortgage Limited (sole advocate) – acted for the successful Plaintiff in an application for leave for amendment of pleadings and joinder of parties
Insolvency
Re Chui Tak Keung Duncan [2023] 1 HKC 86 (sole advocate) – acted for the Petitioner in a successful application to revoke the approval of the Debtor's individual voluntary arrangement under section 20J of the Bankruptcy Ordinance (Cap 6)
Chui Tak Keung Duncan v VIP Credit Ltd (formerly known as CNI Credit Ltd) [2022] HKCFI 3480 (sole advocate) – acted for the successful Petitioner in obtaining a bankruptcy order against the Debtor
HCCW 327/2022 Re Top Express Enterprise Group Limited (sole advocate) – acted for the successful Petitioner in obtaining a winding up order against a registered non-Hong Kong company under section 327 of the Companies (Winding Up and Miscellaneous Provisions) Ordinance (Cap 32)
Criminal Law
HKSAR v To Kai Wa [2023] HKCA 412 (led by Robert Pang SC); [2021] HKDC 201 (with Randy Shek) – role of neurological expert evidence in a charge of wounding with intent
HKSAR v Chung Chi Chiu [2023] HKDC 629 (with Franco Kuan) – incitement to cause grievous bodily harm with intent – sentencing principles
WKCC 1638/2022 HKSAR v Ip Anthony Chun Hin (led by Philip Dykes SC) – right to privacy – the first Hong Kong trial of disclosing personal data without data subject's consent, contrary to section 64 of the Personal Data (Privacy) Ordinance (Cap 486)
HKSAR v Zen Joseph [2022] HKMagC 12 (led by Ambrose Ho SC, with Johnathan Tsang) – freedom of association – whether trustees of a humanitarian relief fund are an "association of persons" liable for registration under the Societies Ordinance (Cap 151)
HKSAR v Lo Kin Man (2021) 24 HKCFAR 302 (led by Gladys Li SC, with Lawrence Lau and Kin Lau) – freedom of assembly – leading case on the law of unlawful assembly and riot – common purpose, participatory intent and joint enterprise
Secretary for Justice v CMT [2021] 1 HKLRD 1 (CA) (led by Hectar Pun SC in the Court of Appeal; led by Paul Harris SC in the Magistrates' Courts) – sentence review – juvenile offenders – leading case on the principles of granting care and protection orders
Constitutional and Administrative Law
Chan Ki Kau v Hong Kong Police Force [2020] 5 HKLRD 653 (with Ernest CY Ng) – acted for the Applicant in judicial review proceedings concerning the Police's duty to show unique identification at public order events, and the Government's duty to put in place an effective system of investigation, under Article 3 of the Hong Kong Bill of Rights
LAA 97/2022 Masih Waseem v Torture Claims Appeal Board (sole advocate) – legal aid appeal for judicial review in a non-refoulement claim, on grounds of error in law in approaching documentary evidence and Country of Origin information
LAA 839-843/2020 HJ v Torture Claims Appeal Board (sole advocate) – legal aid appeal for appeal against CFI judgment dismissing judicial review in a non-refoulement claim, on grounds of error in law (failure to apply HJ (Iran) principle) and speculative assessment of evidence
Contempt
Secretary for Justice v So Yat Kai [2023] HKCFI 1932 (sole advocate) – acted for the Defendant in criminal contempt proceedings – suspended sentence
Chuang's China Investments Limited v Zhou Changchun [2023] HKCFI 2427 (with Richard Yip) – acted for the Plaintiffs in civil contempt proceedings – the Defendant engaged in intentional, deliberate and voluntary acts in breach of injunction order
Secretary for Justice v Chan Po Hong [2022] 5 HKLRD 185 (with Richard Yip) – acted for the Defendant in civil contempt proceedings – breach of injunction – existence of parallel criminal proceedings – no double punishment – suspended sentence